Our team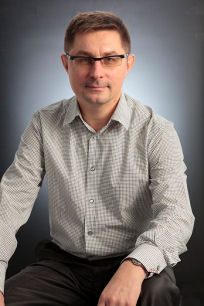 Pavlo Lobov
The partner of Audit firm «Rada Ltd»
e-mail : pavel@afrada.com.ua
Pavlo is one of the founders of Audit firm «Rada Ltd» from 1996.
He has graduated Kyiv National Economic University by Master's course
in accounting and audit of bank management.
Pavlo is the certified auditor of Ukraine (he holds certificate of A and B
series for the right to audit the banks).
He has also passed examination in the module of financial statements in
the Certified Accountants
Association in July 2006 and has been qualified by the Certified Accountants Association (IFR) under International standards of financial accounting.
Before joining Audit firm «Rada Ltd», Pavlo has worked as the auditor in Audit firm "NIKO-9".
Pavlo specializes in Ukrainian tax laws, audit under the National standard
of bookkeeping and International standards of financial accounting, analytical procedures.
He has 20-year professional experience in audit. Practical experience covers the following fields: agriculture, banking sector, investment activities at the stock market, insurance activities, industrial production and commerce, transport etc.
Pavlo fluently speaks Ukrainian and Russian, actively studies English.
Life credo: "Beginning is a half the battle";
"To avoid mistakes, it is required to be experienced. To be experienced, it is required to be mistaken".
Additional information

Corporate values

Our relations with the clients, the employees and the partners are based on the corporate values
of Audit Firm «Rada Ltd» as our principles and methods of business.
Our values:

• Neutrality and independence in information assessment
• Professional competence and fairness
• Responsibility for result
• Argumentativeness
• Benefit of our services for the client
• Confidentiality
• Maximum independence in work

Audit Firm «Rada Ltd» Team aspires to be
of maximum benefit for our clients.
We always try improving our services and
we are never satisfied with what has already
been achieved.
We use complex approach, give maximum attention to details and individual needs of each client, try to solve quickly evident problems and determine concealed ones.
Our company's motto is: we aspire to innovatory and advanced solutions!

Local time
© Copyright 2012 - audit-rada.com.ua - All rights reserved